What Are Pipe Fittings?
Pipe fittings are the general term for the parts and components that play the role of connection, control, direction change, diversion, sealing, and support in the pipeline system.
Pipe Fittings Introduction:
Steel pipe fittings are all pressure fittings. According to the different processing technology, it is divided into four categories, namely butt-welded pipe fittings (there are two kinds of welds and no welds), socket welding and threaded pipe fittings, flange pipe fittings.
Pipe Fittings Types:
(1) According To Usage:
1. The pipe fittings used to connect the pipes are flange, union, pipe clamp, clamp, clamp, hose clamp, etc.;
2. Pipe fittings that change the direction of the pipe: elbows, elbows;
3. Pipe fittings that change the pipe diameter: reducer (reducing pipe), reducing elbow, branch pipe stand, reinforced pipe;
4. Increase the pipe fittings of the pipe branch: three links and four links;
5. Pipe fittings used for pipeline sealing: gaskets, raw material belts, hemp, flange blind plates, pipe plugs, blind plates, heads, welding plugs;
6. Pipe fittings for pipeline fixing: snap ring, towing hook, lifting ring, bracket, bracket, pipe clamp, etc.
(2) By Connection Points:
1. Welded pipe fittings;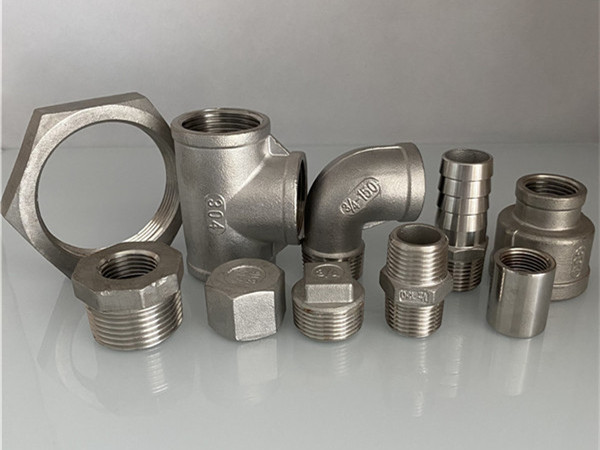 2. Threaded pipe fittings;
3. Tube fittings;
4. Clamp pipe fittings;
5. Socket pipe fittings;
6. Adhesive pipe fittings;
7. Hot melt pipe fittings;
8. Curved elastic double melt pipe fittings;
9. Aprons connected pipe fittings
(3) Classified By Material:
1. Cast steel pipe fittings;
2. Cast iron pipe fittings;
3. Stainless steel pipe fittings;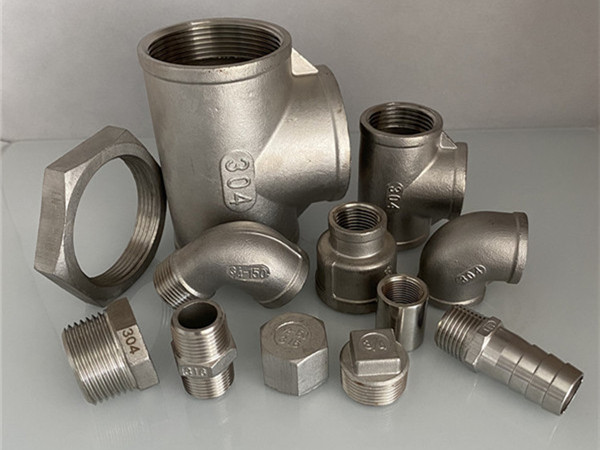 4. Plastic pipe fittings;
5. PVC pipe fittings;
6. Rubber pipe fittings;
7. Graphite pipe fittings;
8. Forged steel pipe fittings;
9. PPR pipe fittings;
10. Alloy pipe fittings;
11. PE pipe fittings;
12. ABS pipe fittings.
Related applications:
Development Prospects Of Building Materials Industry
China is already the world's largest producer and consumer of building materials. The output of main building materials products such as cement, plate glass, building sanitary ceramics, stone, and wall materials has ranked first in the world for many years. At the same time, the quality of building materials continues to improve, the consumption of energy and raw materials is declining year by year, a variety of new building materials are constantly emerging, building materials are constantly being upgraded, and the Cangzhou pipeline equipment manufacturing industry has a solid foundation. There are more than 3,200 production enterprises, of which 222 are above-scale (sales income of more than 5 million yuan), with 124,000 employees. The main products are various kinds of seamless steel pipes of various calibers such as special steel, stainless steel, carbon steel, low, medium, and high-pressure boiler pipes, oil drilling pipes, and other steel pipes; various elbow fittings such as tees, crosses, valves, reducers, etc.; Various stainless steel flanges, forged flanges; various pipe racks, instruments, oil blowout prevention devices and other pipe fittings; various polyethylene pipes, polypropylene pipes and other plastic pipes, a total of 16 categories, more than 370 varieties, more than 3500 kinds specification. The manufacturing process mainly adopts hot-rolled longitudinal seam welding, spiral double-sided submerged arc welding, forging, forging, intermediate frequency pushing, cold forming, hot extrusion, etc. The maximum processing diameter of the pipeline is 2020 mm. The products are widely used in engineering fields such as municipal administration, petrochemical industry, west-east gas transmission, shipbuilding, and nuclear power, with an annual design and processing capacity of 25 million tons. In 2010, enterprises above the designated size achieved industrial added value of 13 billion yuan, a year-on-year increase of 31.7%, accounting for 16.1% of all enterprises above the designated size. The Cangzhou pipeline equipment manufacturing industry is moving towards the goals of "three highs" (upscale, high level, and high equipment) and "three highs" (high-end, high pressure, and high value-added), and strive to promote the pipeline equipment manufacturing capacity to reach 30 million tons. Cangzhou will become a well-known "pipeline equipment manufacturing and R&D base" and "pipeline equipment capital" at home and abroad. Infrastructure investment in the "Eleventh Five-Year Plan" has reached the mid-range. The explosive growth of investment in infrastructure construction such as roads and railways and the steady growth of investment in ordinary civil construction have put the construction industry in a booming stage. At the same time, in the context of building an energy-saving society and the country's strengthening of independent innovation capabilities, the theme of energy conservation and technological innovation will be a hot spot for industry development.
China Pipe Fittings Manufacturer
Hebei Sanvo Pipes And Fittings Co., Ltd. is located in Cangzhou, Hebei, and a quality China pipe fittings manufacturer, exporting various types of threaded pipe fittings, including threaded galvanized pipe, black threaded pipe, and stainless steel threaded pipe. The specific products include steel pipe nipples, steel pipe couplings with threads, stainless steel threaded pipe fittings. These threaded pipe fittings are widely used in the field of gas, oil and gas, water, fire, HVAC, mines, petroleum, and other fluid transportation. So, if you are interested in our threaded pipe fittings, welcome to contact us by email, and look forward to hearing from you. Email: info@pipenipples.com