Hose Pipe Nipple Size Chart
The hose pipe nipple is a pipe nipple with barbs and has different sizes, and the hose nipple from stainless steel pipe fittings manufacturer Hebei Sanvo is an ss pipe nipple with thread.
The Hose Pipe Nipple Size Chart Is As Follows:
How To Use Hose Nipples:
Slide the barbed end into a rubber hose and secure with a clamp or a crimp-on hose ferrule.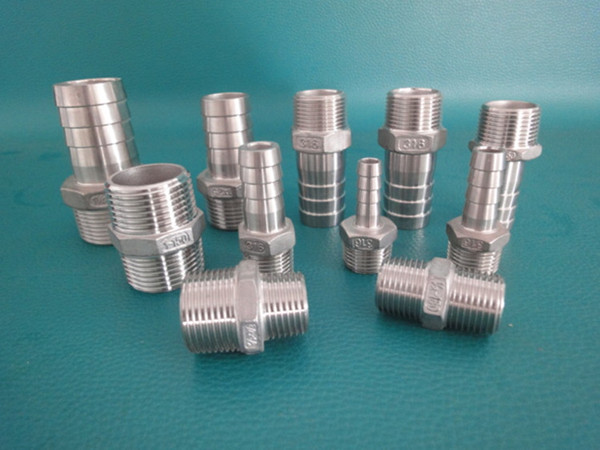 Hose Nipple Application Range:
Available for fluid handling applications, including fertilizers, herbicides, acids, some solvents, liquid waste, saltwater, and cooling water, etc. Great for attaching hose and ball valve. Maximum working pressure of 20000 psi.
Our company Hebei Sanvo is one of the leading stainless steel pipe fittings manufacturers in China, in addition to manufacturing hose nipples, it also manufactures and exports other threaded pipe fittings, such as threaded elbows, threaded tees, pipe caps, pipe plugs, hex nipples, pipe unions, and lock nuts, etc. Factory direct supply, preferential price, quality assurance, welcome customers to come to consult, and look forward to discussing and cooperating with you!